Shop
You may wish to enhance your Schoenstatt experience by purchasing a beautiful handcrafted memento similar to the examples below.
Contact the Sisters when you visit the Shrine or phone or email for availability and price. Postage and Handling is $15. There are no postage and handling fees if you purchase and collect at the Shrine.
MTA Schoenstatt Home Shrine
Small: 11.5cm height, 7.5cm width, 3.5cm depth $12.00
New color as shown available now.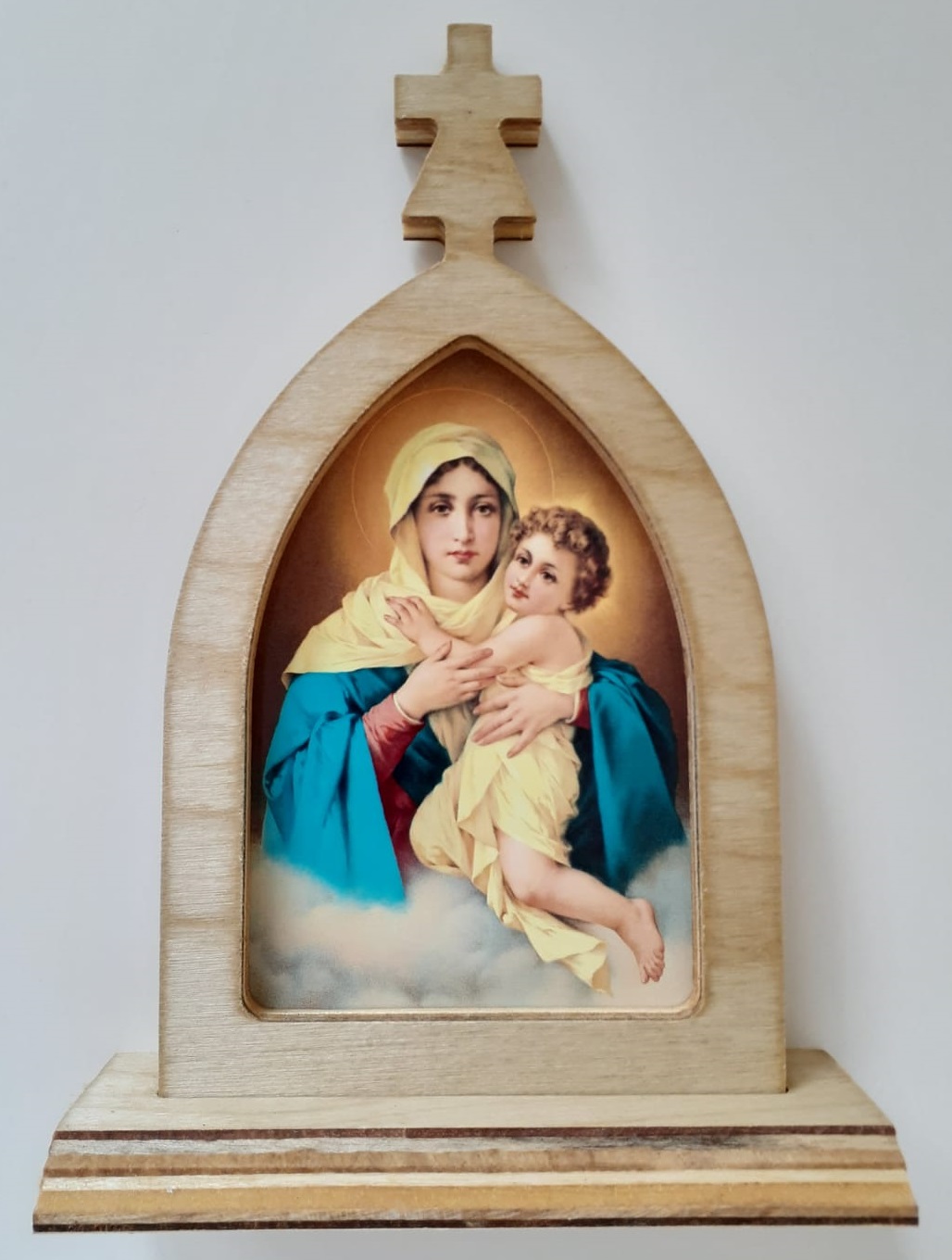 MTA Schoenstatt Home Shrine (Large)
 Large: 19.5cm height, 13cm width, 5cm depth $20.00