Come and See the Shrine on the Hill – Sunday 27 August


Click on the image for more information
UNITE Catholic Youth Rally – Friday 25 August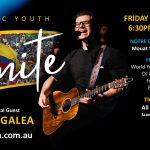 Click on the image for more information.
Secure your tickets now at: https://tinyurl.com/yjpe424v

Schoenstatt Retreat Weekend for Young Women
4-6 August 2023: "Mary arose and went with haste" (Lk 1:39) – LIVE from WYD Lisbon
Would you have loved to join WYD in Portugal celebrating your faith with young people from all over the world?
This is an opportunity for young women to learn about the WYD theme, join others in prayer and discussions about their
faith, and connect LIVE with the Holy Father and WYD participants in Lisbon.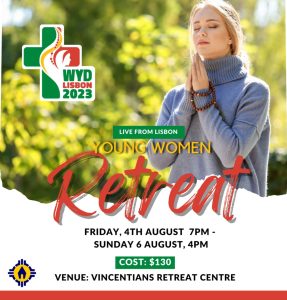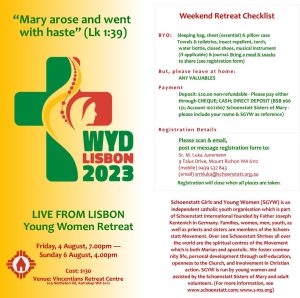 Time: from 7pm on Friday 4 August to 4pm on Sunday 6 August.
Venue: Vincentians Retreat Centre, 625 Nettleton Rd, Karrakup WA 6122. Cost: $130 (includes food and accomm.).
RSVP: Monday 31 July 2023 (registration form and deposit required).
All inquiries to Sr M Luka Junemann (Mob) 0439 537 843 (Email) srmluka@schoenstatt.org.au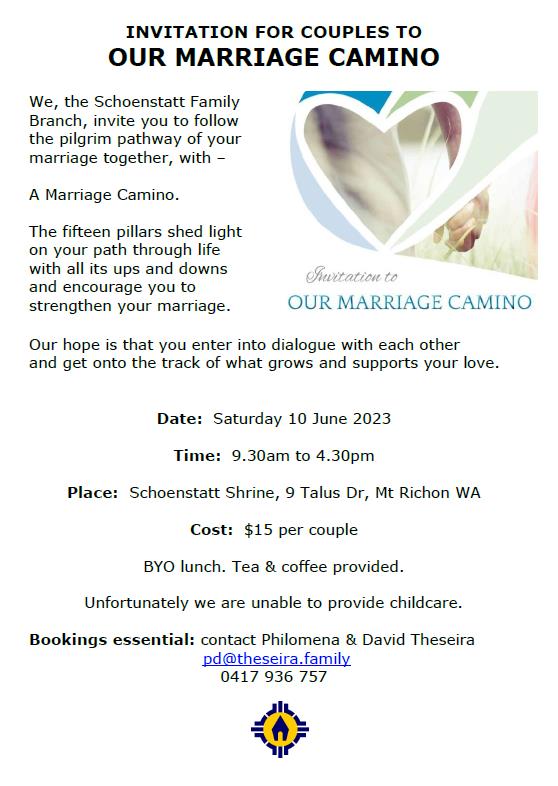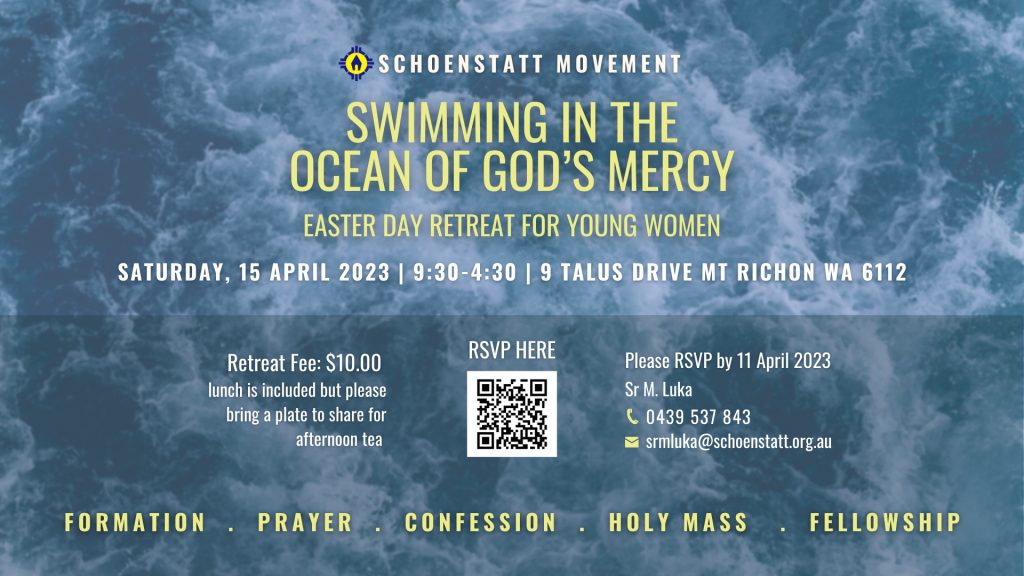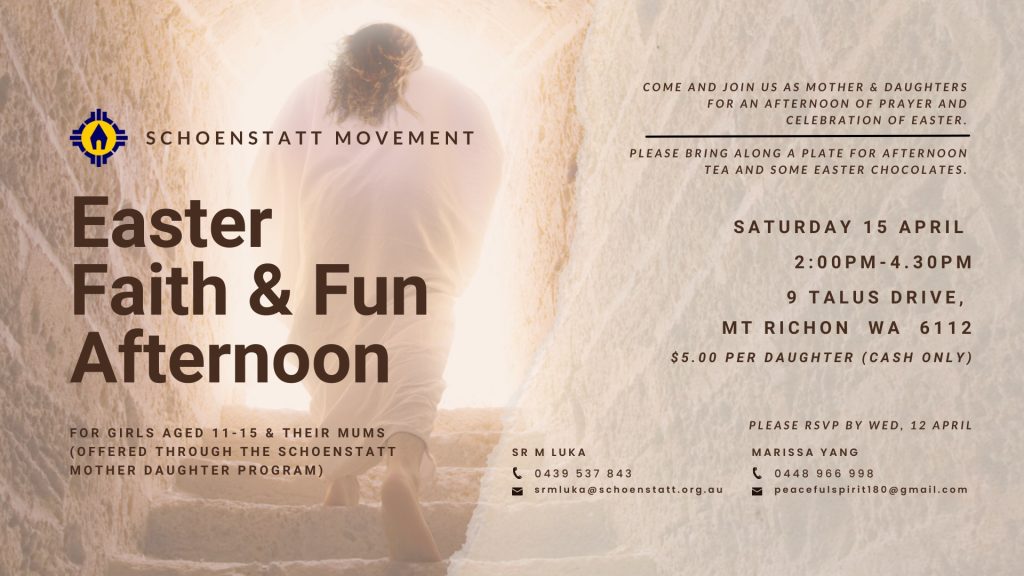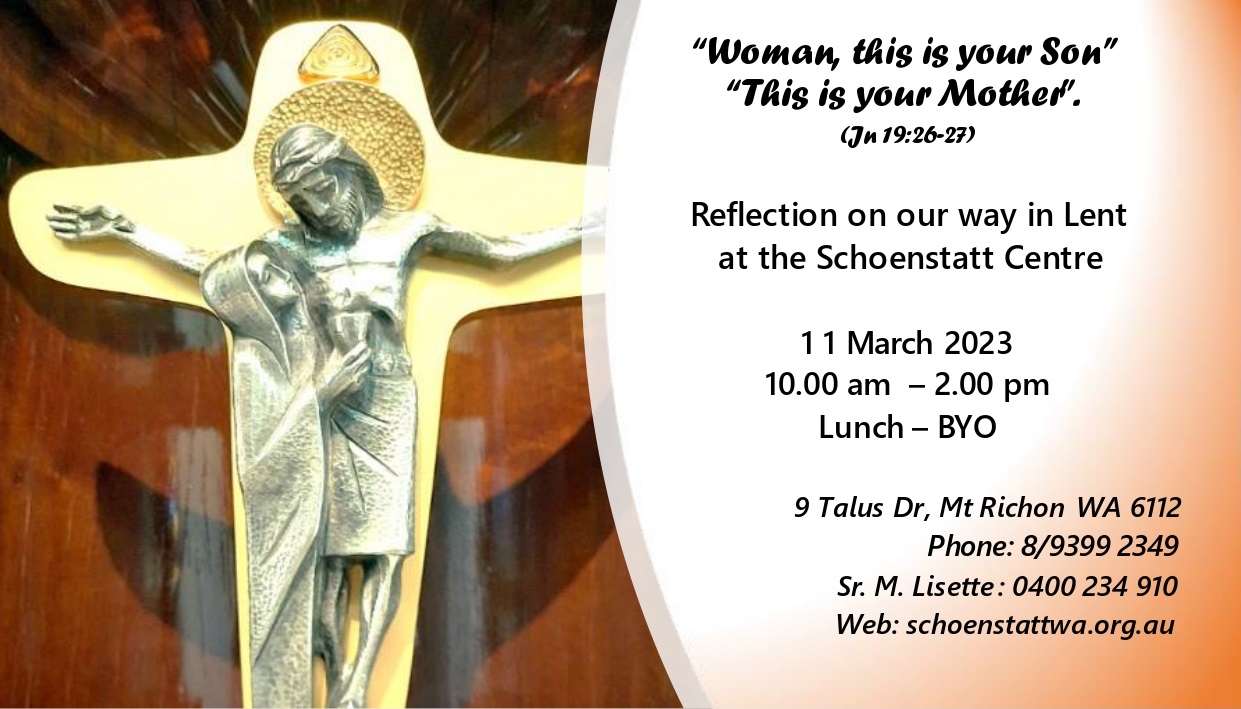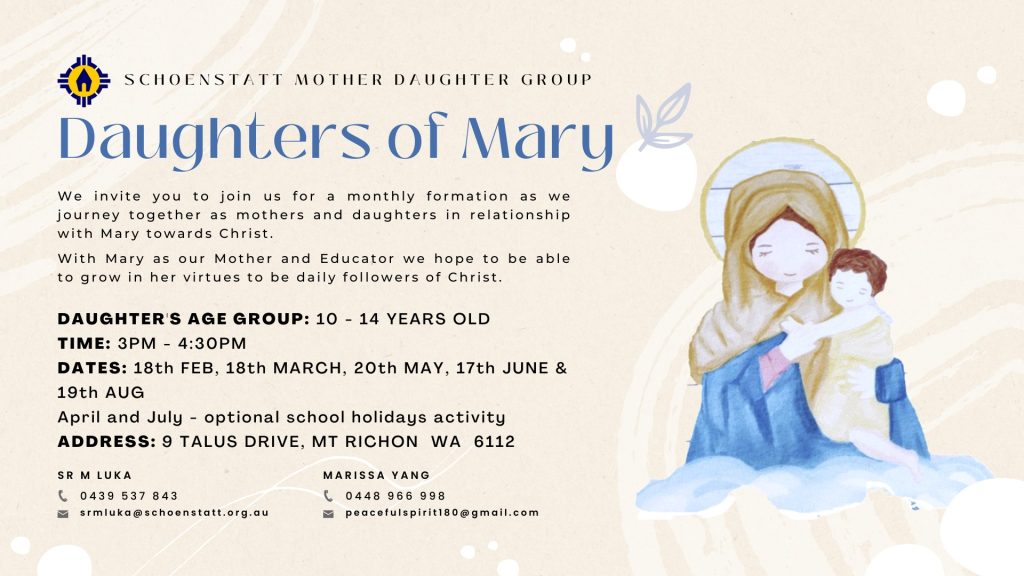 Click the Flyer to go to the registration form.